Sign up for our
Monthly Newsletter
and get special
offers and deals!

Enter Your Email:

Stone Bridge At Rock Creek Park, Washington, D.C., View 2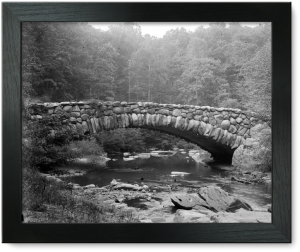 FRAME SIZES:
• Sturdy black wood frame with soft woodgrain pattern.
• Includes a real glass face (not plexiglass).
• Arrives ready-to-hang, with hardware attached.
• Choose from two sizes: 9x11 or 12x15.

More Info...