Sign up for our
Monthly Newsletter
and get special
offers and deals!

Enter Your Email:

Helm Cocoa, 1899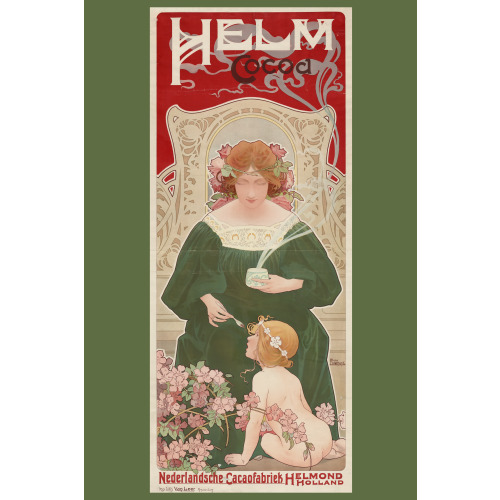 More about this image...
Title:

Helm Cocoa, 1899

Description:

Advertising poster for Helm Cocoa, 1899. Advertisement showing a woman in a green dress feeding cocoa to a naked child at her feet.

Creator:

Livemont, Privat Antoine Theodore, 1861-1936, Artist

Date:

1899

Media:

Print

Collections:

Posters: Artist Posters » more info...