Sign up for our
Monthly Newsletter
and get special
offers and deals!

Enter Your Email:

Sugar--Save It, 1918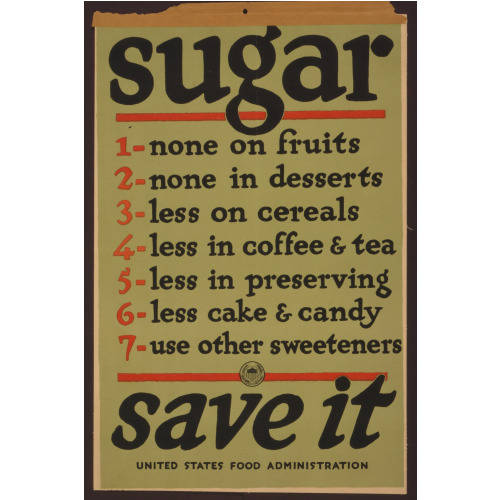 More about this image...
Title:

Sugar--Save It, 1918

Date:

1918

Summary:

Poster showing a list of ways to save sugar.

Notes:

Text continues: 1. none on fruits; 2. none in desserts; 3. less on cereals; 4. less in coffee and tea; 5. less in preserving; 6. less cake & candy; 7. use other sweeteners.

Subjects:

Food supply--1910-1920
Sugar--1910-1920
World War, 1914-1918--Economic & industrial aspects--United States

Media:

Poster|Lithograph

Collections:

Posters: World War I Posters » more info...